Healthy Snacks
New Blackcurrant and Banana Bar
Humans have loved to snack for thousands of years! Not so long ago, in evolutionary terms, our ancestors were chewing on raw nuts and fruit as an integral part of their diets. It's only been since the commercialization of snack foods that the health impact of snacking has declined drastically.
It can be pretty disheartening when most snacks you find in the supermarket are not very nutritious. Entire aisles are full of potato chips and sugary biscuits. Many of the brands that call themselves healthy aren't - be careful of the sugar content in muesli bars or your next packet of salted cashews.
Try now
Western Diets
Including raw foods in modern-day, Western diets can seem hard to achieve. Most people's main meals consist of cooked or processed foods - even breakfast if you're eating eggs, bread, or supermarket cereals.
Raw foods are full of vitamins, omega-compounds, fibres, and antioxidants. All of these nutrients are awesome for promoting better digestion, higher energy levels, and better immunity in your body. As well as including more raw foods in your main meals, a great way of incorporating them into your diet is to make sure all your snacks are unprocessed.
Our founder of Make it Raw, Julia, noticed a gap in the market in 2011 and decided to fill it with raw, tasty, healthy snacks. Make it Raw started as a one-woman farmer's market stall and has since grown into a small, like-minded team providing nourishment throughout Aotearoa.
At Make it Raw, we strive for healthy, conscious living and vitality. We would love for you to join us on this journey.
Find Out More About Raw Food
We make dairy-free snacks
At Make it Raw, we provide delicious, whole food snack options for the health-conscious. By using raw, organic, and vegan ingredients, we support the production of more environmentally sustainable goods.
Commercialized production of gluten, dairy, and sugar products is a massive industry with a big carbon footprint. These materials get processed in factories that remove a lot of their goodness, leaving foods that our bodies can't digest properly.
All of our snacks are dairy, refined sugar, and gluten-free. Check out some of our healthy snack options below for an idea of what we offer. You can eat knowing that you are treating your body right!
Crackers
Try out our tasty organic crackers on your next platter. Crammed with vitamin E, omega 3s, and fibre, all our crackers contain activated almonds and flaxseed. We offer four flavours to choose from, all of which are nutritious, tasty, and guilt-free:
- Rosemary
- Sundried Tomato
- Kalamata Olive
- Turmeric and Carrot
Banana Bars
Our nutrient-rich banana bars are perfect for keeping your energy levels up. Amp up your vitamin C, potassium, protein, and antioxidant levels. Ideal as a healthy post-workout snack, give your body the long-lasting boost it needs. You could pack a banana bar on a busy afternoon or a hike. We offer a full 150g bar or 50g snack-sized option.
Try all our flavours:
- Triple Nut
- Fig and Seed
- Blackcurrent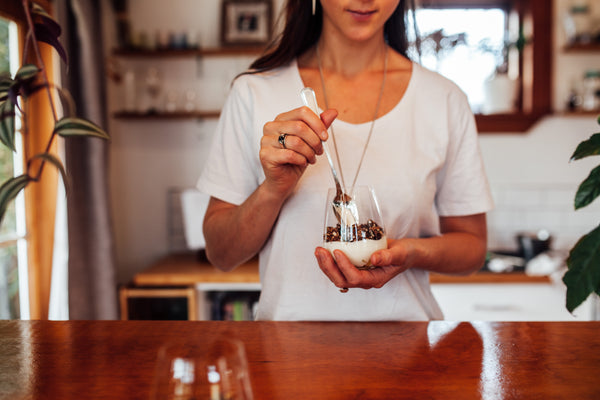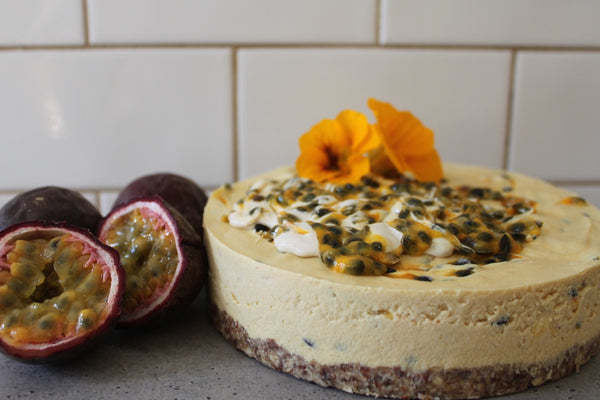 Deluxe Mini Tarts
Looking for a treat for your next group gathering? Sweet food doesn't have to be bad for you. We make mini mousse tarts without gluten, dairy, or refined sugar. They serve 10 people generously. Made with cashew nuts and almonds, these desserts fill you up with a whole lot of nutrients. Treat your body kindly and indulge at the same time with one of our divine mini tarts:
- Raspberry
- Passionfruit
- Caramel Chocolate