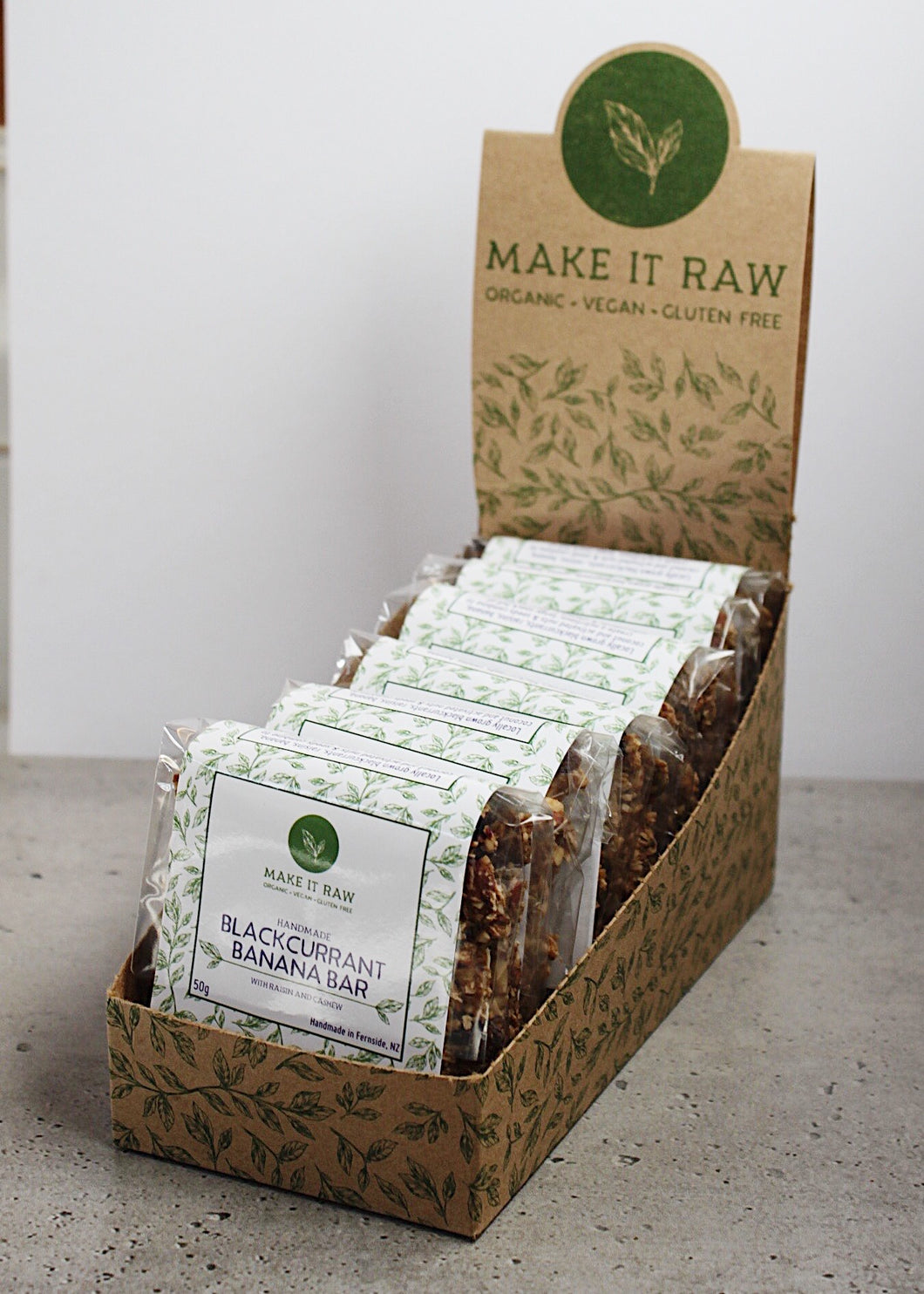 Blackcurrant Banana Bar 50g SNACK SIZE
Locally grown blackcurrants are the star of this bar. High in Vitamin C and packed with antioxidants and nutrients, they are combined with raisins, activated nuts and seeds, coconut and banana to create this nutritious crunchy snack. Lovely by themselves or with a cup of tea at 3pm to beat that afternoon energy dip.
These SNACK SIZE Blackcurrant Banana Bars are perfect for popping in your bag as you head out the door or keeping in your gym bag. 
Each 50g snack pack has two bars inside. Share, save for later or munch munch munch!
Buy them separately or in a 6 pack.
Ingredients: banana (36%), activated almond, organic activated seeds (sunflower, pumpkin), organic coconut, organic cashew, organic blackcurrant (7.5%), organic raisin (11%), organic sea salt