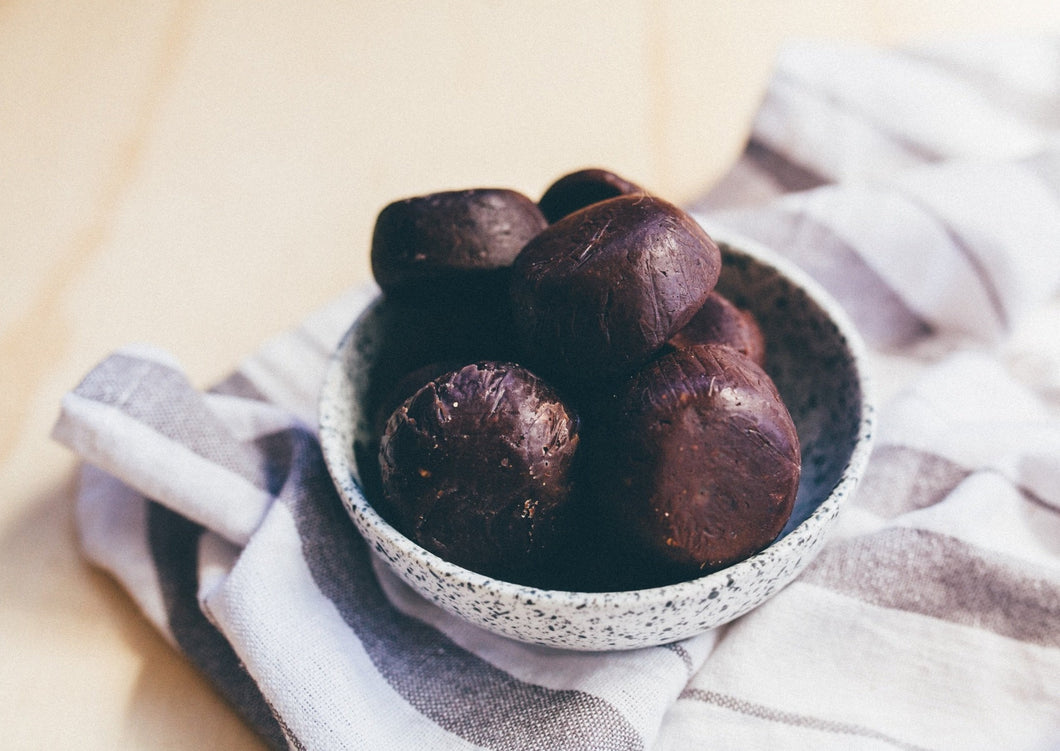 Ginger & Chocolate Fudge Orb Balls
Regular price $18.00 Sale
Our fudgy orb balls are the snack to have after dinner or to take as a plate to a shared morning tea at work. Pop one into your kids' lunch box or hide them away in the freezer if you want them to last.

These gluten and dairy free treats are made with our in-house-made activated almond butter and sweetened naturally with dates.
All balls come in boxes of 10 so there is plenty to go around.  

Spice up your life with some warming Ginger wrapped up with smooth chocolate fudge orb.