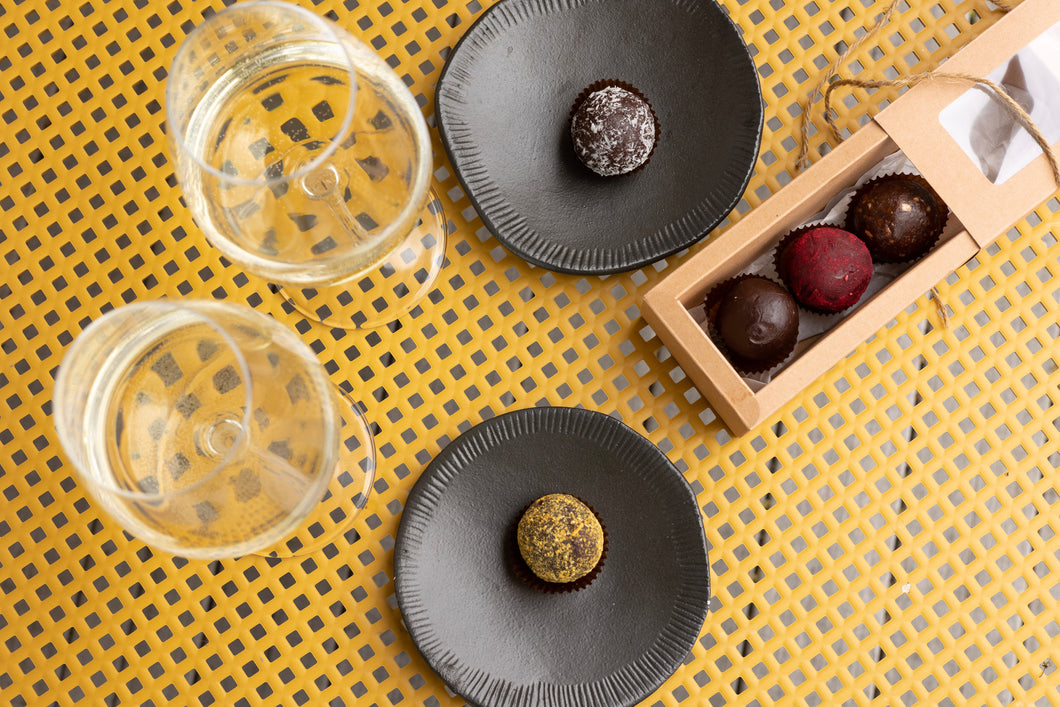 Christmas Truffles - LIMITED OFFER
Regular price $13.00 Sale
Celebrate this Christmas with these gorgeous Truffles in a beautiful craft box. These are sure to tempt your eyes and tastebuds. 
5 vegan truffles made with love and care - free from gluten, dairy and refined sugar.
Orange Chocolate ~ Ginger Chocolate ~ Coconut Chocolate ~ Raspberry Dream ~ Cacao and Vanilla
Perfect for gifting or enjoying with loved ones
150g 
Ingredients:
Orange - organic dates, activate almond butter, organic cacao butter, organic cacao powder, organic coconut oil, orange juice and zest.
Ginger - 
organic dates, activate almond butter, organic cacao butter, organic cacao powder, organic coconut oil, ginger powder
Coconut - 
organic dates, activate almond butter, organic cacao butter, organic cacao powder, organic coconut oil, coconut
Raspberry - organic dates, activate almond butter, organic cacao butter, organic coconut oil, freeze dried raspberries, coconut
Cacao and Vanilla - 
organic dates, activate almond butter, organic cacao butter, organic cacao powder, organic coconut oil, vanilla