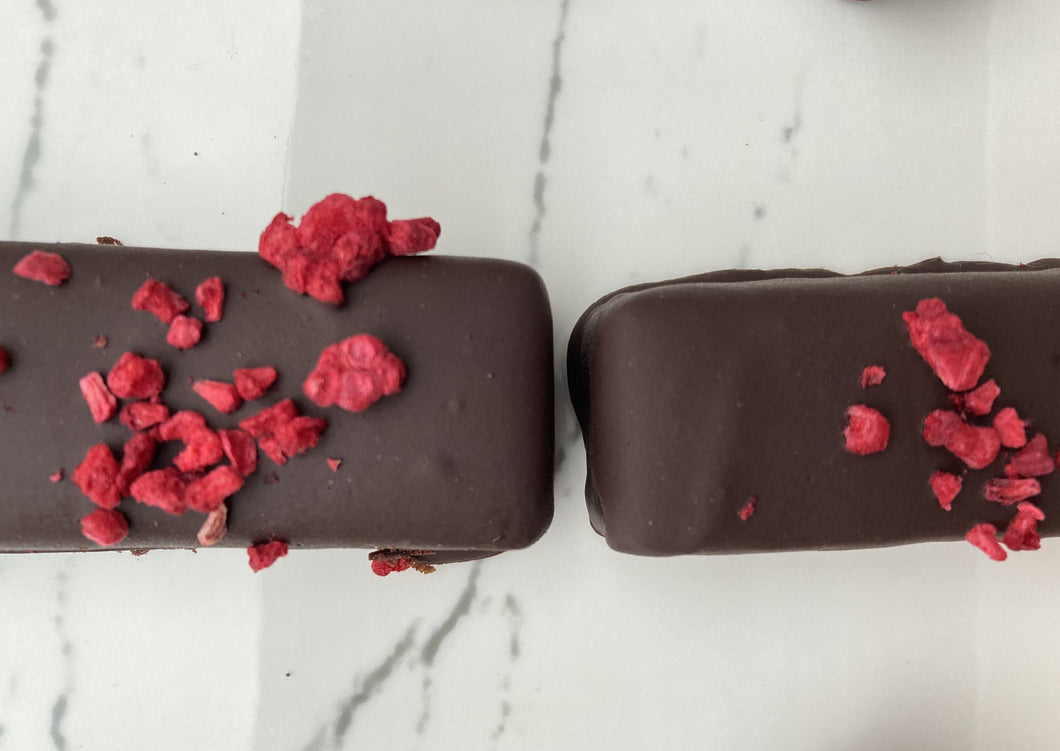 Raspberry Vanilla Chocolate Bar
Regular price $17.00 Sale
A berrylicious fruity treat, inspired by the popularity of our original Snicks Bar. Crunchy almond base, lush raspberry and vanilla mousse, all wrapped up in a decadent chocolate layer.
As usual these treats are gluten, dairy and refined sugar free, sweetened with natural goodness from dates and agave. 
Great to share after dinner with the family or dunked in coffee at the office. 
Boxes of 5 or 10 Raspberry Bars available.
Ingredients:
Activated almonds, organic coconut, coconut oil, cacao powder, organic cacao butter, agave, cashew nuts, organic raisins, organic dates, raspberry, organic vanilla.