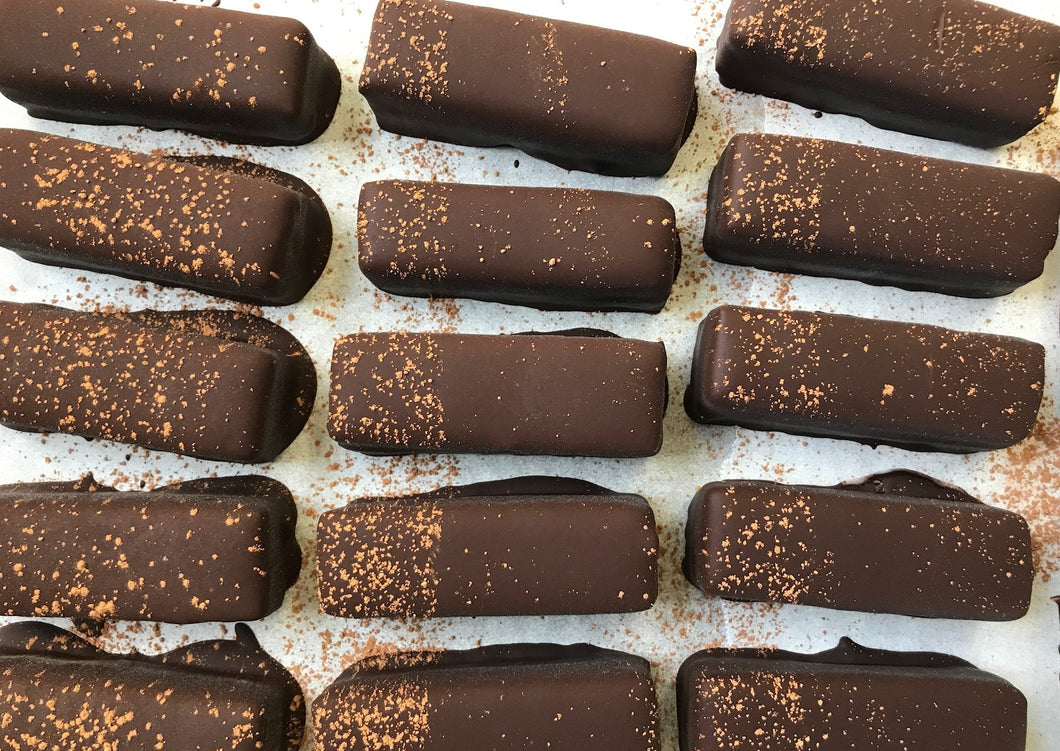 Gooey Caramel Chocolate Bar
Regular price $17.00 Sale
Go nuts for this gooey caramel chocolate delight. Crunchy almond base, melt in your mouth caramel, drenched in good old pure chocolate. 
A chocolate bar so tasty you will never reach for another checkout chocolate again. 
This delicious bar is gluten, dairy and refined sugar free, sweetened with natural goodness from dates and agave. 
Boxes of 5 or 10 Caramel Chocolate Bars available.
Ingredients:
Activated almonds, organic coconut, organic raisins, organic dates, organic coconut oil, organic cacao butter, organic cacao powder, agave, organic cashew nuts.