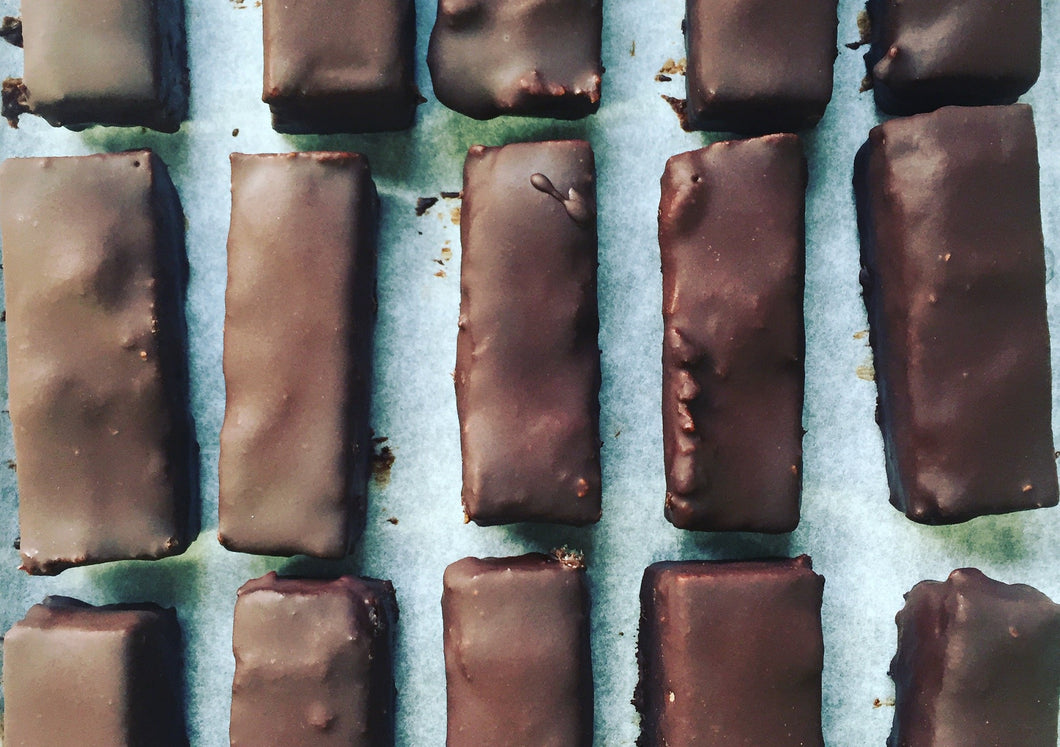 Snicks Bars
Regular price $18.00 Sale
The original Snicks Bar - crunchy almond base, gooey date caramel, vanilla cashew nougat and all covered in a decadent chocolate coating.
These gluten, dairy and refined sugar free treats are sweetened with dates and local honey. 
A crowd favourite where ever they make an appearance.
This is for a box of 5 or 10 Snicks Bars.
Ingredients:
Activated almonds, organic coconut, organic raisins, organic dates, organic coconut oil, organic cacao butter, organic cacao powder, local honey, organic cashew nuts, organic vanilla.